Houston Room Addition – Is a room addition right for you?
When buying a home, one of the most important considerations is whether or not it provides you with enough living space for you and your family. However, it is the nature of families to grow, and sadly, houses don't grow the same way. Making a room addition to your home might be just the thing you need. The amount of space available can be dramatically increased by adding a second floor room addition onto your home, giving you the space for your family to grow. Whether you're looking to add on a nursery for a new baby or give your growing children rooms of their own, the possibilities are limited only by your imagination and your budget.

Houston Second Floor Room Addition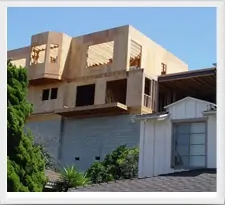 Second floor additions can be completed on a tight budget, but they can also quickly become expensive and luxurious if you desire. A room addition in a second floor doesn't just have to be for your family, of course – it's also a great way to add in a home theatre or solarium and dramatically increase the resale value of your home. That's the beauty of custom remodeling projects – they're designed to your specifications!
As with any home remodeling project, it's important to carefully evaluate any contractor before you hire them to complete such a major project. We've all heard stories from friends about contractors who don't finish work on time, leaving them with a half-constructed addition that doesn't seem to ever be completed. Look into their portfolio of past remodeling projects, and if possible, speak to past clients to make sure they were satisfied with the contractors work. Don't forget – local building codes might limit the kind of additions you're allowed to build onto your home, so if you're going to go the DIY route, be sure to check local laws before beginning construction. Employing a contractor to build your second floor addition will prevent you from getting into any trouble, as they will handle that aspect of planning and design for you – and save you a huge amount of hassle!
Related articles