Family Room Addition

Click and hold your mouse cursor to "look around."
Click to save or download a 3-D SketchUp model for the family room addition interior or the family room addition exterior.
Important: To view and work with this model, you need to have Google SketchUp software loaded. For a free download, click here.
In a style appropriate to the existing house, add a 16-by-25-foot room on a crawlspace foundation with vinyl siding and fiberglass shingle roof. Include drywall interior with fiberglass insulation, pre-finished hardwood floor, and 180 square feet of glazing including windows, atrium-style exterior doors, and two operable skylights. Tie into existing HVAC. Add electrical system to code, including 12 recessed ceiling lights.
Exterior Before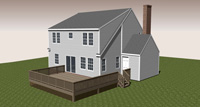 Exterior After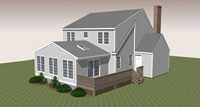 Family Room Bird's Eye View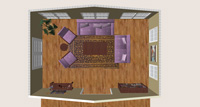 Family Room Interior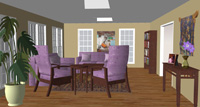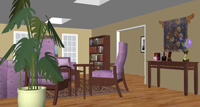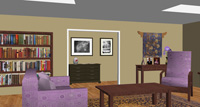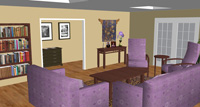 All projects in SketchUp created by MC DesignBuild, Inc.