Kitchen Remodeling Houston Homeowners Love
Kitchen remodeling Houston homeowners can rely on when done by Unique Builders. 30+ years of kitchen renovation experience working with thousands of local customers and with a BBB rating that enviable by other contractors. We work on all size kitchen remodeling projects in Houston, with budgets of $15,000 to well over $100,000 custom designed kitchen with custom cabinets.
Houston has a diversified culture and culinary requirements. If you are into family dinners and entertaining friends and family, then having an updated open kitchen is a must. Many older homes do not have large open kitchens but more of a traditional kitchen and attached dining room. Getting the right layout to improve how the traffic flows through the kitchen, living room and dining room and then making sure the design matches the architecture.
Remodeling requires not just experience "KNOW HOW" but an even more important is "EYE FOR DESIGN".  This is something that is a blending of art, design, architecture, plumbing, electrical, product knowledge and overall knowledge of layout and flow. Then there is the most important factor in that many contractor's misses when it comes to kitchen designing projects, that is: "EARS TO LIST".  What is so important is to listen, listen, and listen to the homeowners and get into the details of what they want. Often, the requirements are different from each of the homeowners, with different taste, style, needs and want.
Kitchen Remodeling: Houston, TX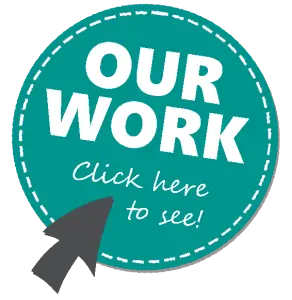 Getting the requirements down and then getting the homeowners on the same page is the first step for kitchen remodeling because a kitchen remodeling projects can be whatever the customer wants it to be. Personal preference can differ greatly, therefore, getting everyone to see the requirements and getting the design done helps get everyone on the same page.
The kitchen is where the family and friends come together. Have you noticed when you have a gathering often your kitchen is full of people? Food & conversation is what we all gather around, and beautifully remodeled kitchen brings the family together.
Unique Builders professional remodeling contractors ask a series of questions to help you get into the details of your requirements and then design sessions help flush out exactly what your remodeled kitchen will look and feel like. By the end of the process, you will get significant confidence in your kitchen remodel.
Kitchen Remodel Cost Houston
Kitchen remodeling in Harris County Houston costs can vary greatly based on your requirements, size of the kitchen and the selection of cabinets and materials. Kitchen budgets range from $18,500 to as much as $100,000+ for custom cabinets, installation, complete gut and remodeled kitchens. Homeowners in Houston have a variety of taste and style, so every kitchen remodeling project is unique.  Kitchen remodeling project often comes in under budget because we do our best to provide value to our customers.
We aim to create an amazing customer experience, focus on designs that are loved by the homeowners, and function well flows with the overall decor of the home. A well-done kitchen renovation can add between $20,000 to $100,000 value to your home. Even on a minimal budget, you can achieve kitchen remodels that create value for your home.
Project Length to Renovate a Kitchen
The biggest challenge doing a kitchen renovation is the displacement of the family from using the most central part of everyday living, that is making meals in the kitchen and spending time with the family preparing breakfast, lunch, dinner, and snacks. So, often this is the most difficult part of doing a kitchen upgrade. Some family elects to eat out and move the microwave, toaster ovens and use the outdoor grills as core to functioning during this project cycle.
Typically, most kitchen remodeling projects take approximately 30 days to completed. It's best to connect with us first to discuss your remodeling requirements for the kitchen and then allow us an opportunity to provide you with a time estimate to complete the project.  This will give you a great idea of how best to plans for this upgrade. Call us to discuss your project.