Kitchen Design Ideas from Expert Kitchen Designers in Houston TX
Unique Builders & Development, Inc.
Need a custom kitchen designer?
Unique Builders & Development can design the kitchen of your dreams, from concept to completion. Your newly designed kitchen will provide your family with a lifetime of enjoyment while increasing the value of your biggest investment – your home. Contact our local remodeling company to schedule a free in-home estimate, and start brainstorming your new kitchen.


Although designing a kitchen may sound easy, there are many things to consider before making any major design and floorplan decisions. Take the time to ask yourself some fundamental questions about what kind of kitchen you really want:
Are you considering a new kitchen design because you want to add value to your home, or do you need more kitchen space to accommodate a growing family?
Is your current kitchen too small for your entertaining needs?
Are you looking for a kitchen design that better suits your personal style?
What kitchen styles do you want to incorporate into the design?
Do you want to change the entire floorplan of your kitchen?
At Unique Builders & Development, we ask all the right questions so that your new kitchen turns out exactly the way you imagined it. Whether you envision a kitchen that is modern or traditional, bright and inviting, or dimly lit and elegant, loaded with features or sleek and streamlined – our team will make your dreams a reality.
The kitchen is the heart of a home, and every home deserves a custom kitchen design. Over the past 25 years, we've worked with thousands of families, designing custom kitchens to suit different lifestyles and personal style preferences.
Work with a company that understands the balance of form and function like no one else does. We take the time to walk you through all of the options – from the big projects like your cabinets, flooring, and countertops to the smaller selections like the fixtures, exhaust and kitchen appliances – making sure you are armed with all the information to make the right decision.
A custom kitchen design is a big undertaking that should be trusted to a company that has the experience to make it all come together seamlessly. Unique Builders & Development has earned a reputation as Houston's most trusted kitchen design company by taking the same approach time and time again: we listen to you!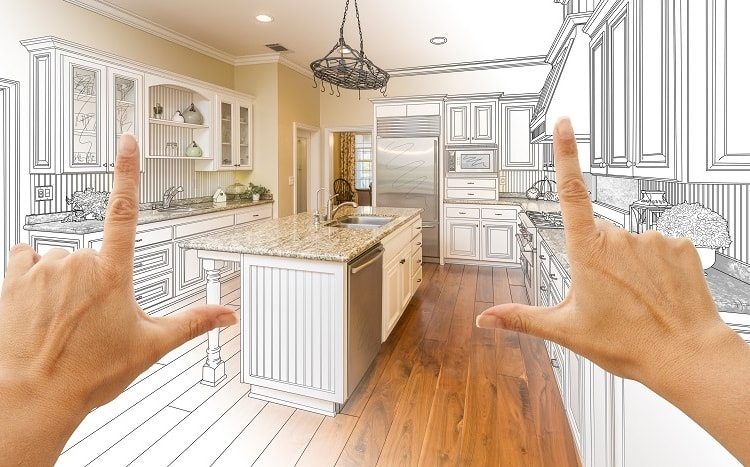 Dream Kitchen Designers  – Kitchen Remodeling Services
Your Dream Kitchen Design by Unique Kitchen Remodeling Contractors.
Are you interested in updating other aspects of your kitchen design? We offer a variety kitchen remodeling services guaranteed to transform your kitchen into the one of your dreams. Whether you want to upgrade your kitchen countertops, install new tile or hardwood kitchen flooring, build new custom kitchen cabinets, design a kitchen backsplash or more – we can help.
Designing more then just kitchen's, we design memories …
Call for a free consultation today!
Watch Our Kitchen Design Portfolio Below: