Custom Homes |
Houston, TX
Unique Builders & Development, Inc.
For a FREE consultation click here or call (713) 263-8138
Need a luxury custom homes builder in Houston?
At Unique Builders & Development we are a custom homes builder that is not only dedicated to building fine custom homes but our exemplary customer service is intended to last a lifetime. Every luxury home we build is a combination of design options, flexible amenities and custom details that fit your lifestyle.
Unique Builders & Development understands the importance of choosing the right custom home builder – one that shares your vision and listens carefully; a builder with a full staff of design experts implementing nearly three decades of experience. This vast knowledge allows us to deliver an excellent result in today's rapidly changing homebuilding industry. With more than twenty-five years experience in residential construction, Unique Builders & Development has the ability to build your dream home. Whether adding a room or a complete overall to an existing home, you can trust our professionals.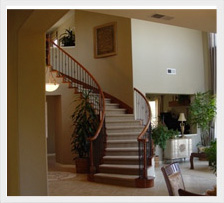 Unique Builders & Development has long-standing relationships with numerous contractors and suppliers ensuring exceptional customer service, fewer delays in construction and proven quality of work. In addition, our in-house team features some of the finest professionals in the custom home builder industry. This combination of resources allows us to deliver fair pricing and personalized attention. We provide our homeowner with the peace of mind that their home is designed based on their individual preferences and suited to their unique needs.
Unique Builders & Development has nearly three decades experience and reputation as one of the finest custom home builders in Houston. We are a one-stop shop with all the experts under a single umbrella supervised by one of our experienced project managers. Whether it's an addition for a media room, a second floor addition or a garage conversion, Unique Builders & Development is the firm for the job.
The Custom Home of Your Dreams, Delivered.